Isn't it a very irritating moment when you are doing important work & suddenly your laptop starts consuming a lot of data? Well, it is. But don't worry, in this article, we are going to tell you why laptops consume more data and how you can fix it.
Why Laptop Consume More Data
1. Junk and cache files accumulated
Without your knowledge, junk and cache files takes a lot of space on your laptop. Eventually, these leftover files become permanent data that slows down your laptop and increases data usage.
To remove any viruses, garbage, and cache files from your laptop and to make it speedier, you must download some third-party software.
2. Running background applications are consuming a lot of data
There are a lot of applications which are of no use to us. They are just installed in our system and consuming space. These unused applications also use internet. So, it is very important to delete these applications or uninstall these applications which are running in background so that your PC won't consume more data.
3. Some websites using a lot of data
One of the main causes of increased data consumption is web browsing. When you browse on Internet, there are some websites which consume a lot of data. So, you have to make sure that you set a data limit for those websites. For minimal data usage, you can also clear the history of your web browser.
How to Stop a Laptop Using So Much Data
We know that in today's time, whether it is official work or any less related to studies, all the work is done on the Internet. Or in such a situation, if our data is being used more than it is very irritating. Do you want to know, "How to Stop a Laptop Using So Much Data?"
Follow these steps to know how you can stop your laptop from using so much data:-
a. Close all the background applications
As we mentioned above, some applications which are of no use to us keeps running in the background and consume a lot of data. So, it is very necessary to close these background applications. To turn off these background apps, you can follow this step:-
First of all, click the "Windows" icon in the top left corner and click on "Settings".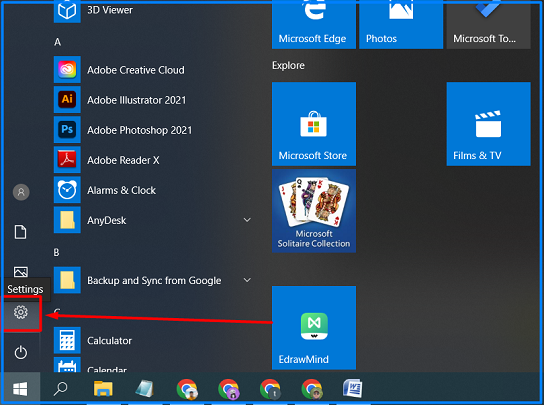 Now, you will see an option "Privacy" in the left. You have to click on that.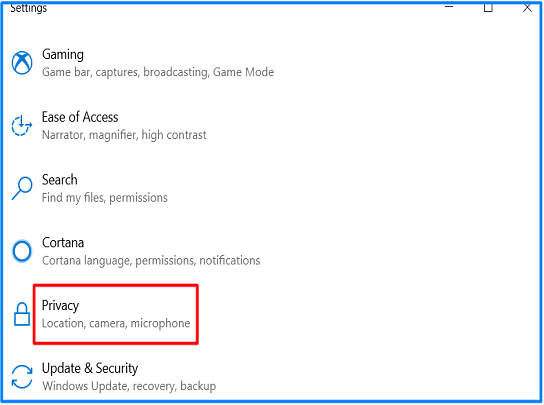 After that, you will reach to new page where there will be a lot of options. You have to scroll down a bit and you will see "Background Apps".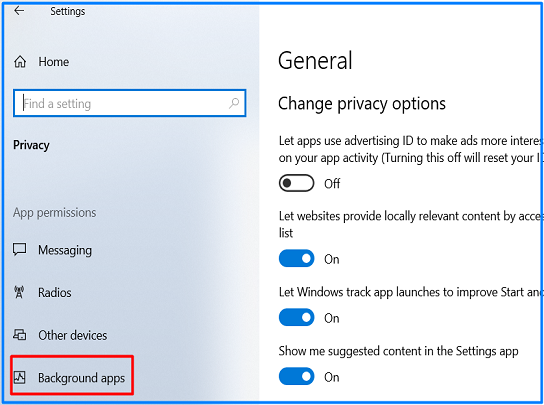 Click on "Background Apps" and you will see many background applications running. Now, you have to decide which application to turn off.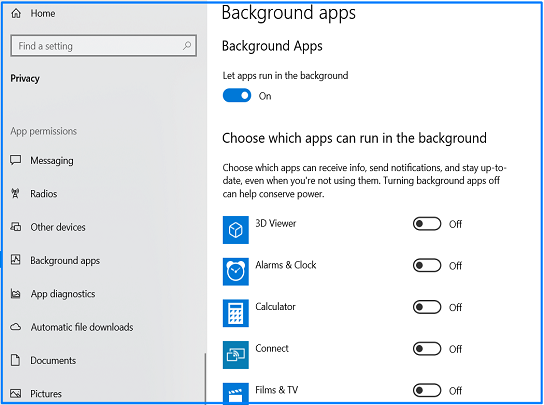 b. Turn Off PC Syncing
It's one of the defining features of Windows 10 and it's also quite practical. You can turn it off when you don't want to keep your PC synced. And whenever you want to sync your PC, you can turn it back on.
The steps are very simple to turn off PC sync:-
Firstly, click on the "Windows" icon and click "Settings".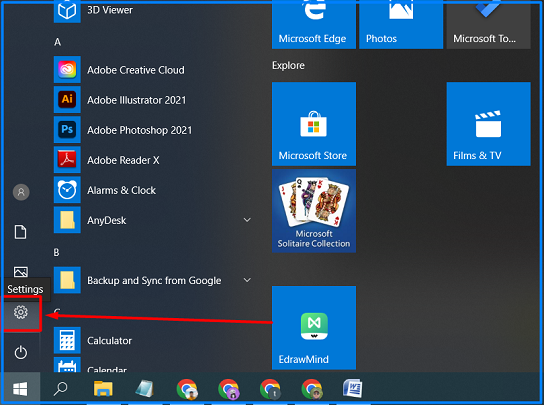 Now, you have to click on "Accounts" as shown in the image.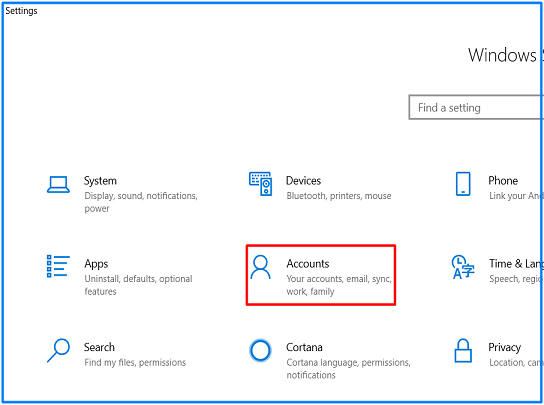 Once you click "Accounts", you will be redirected to a new page where you have to click on "Sync your settings".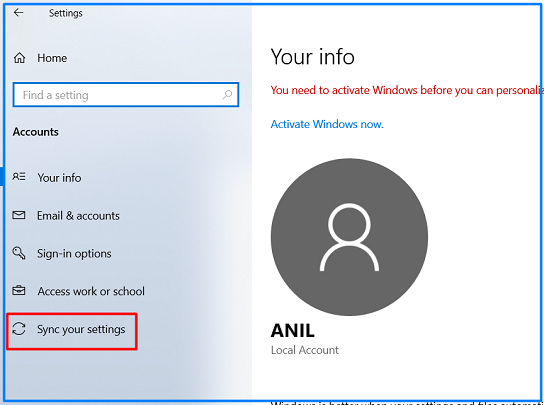 Lastly, you just need to click the "On" button below "Sync Settings". That's it!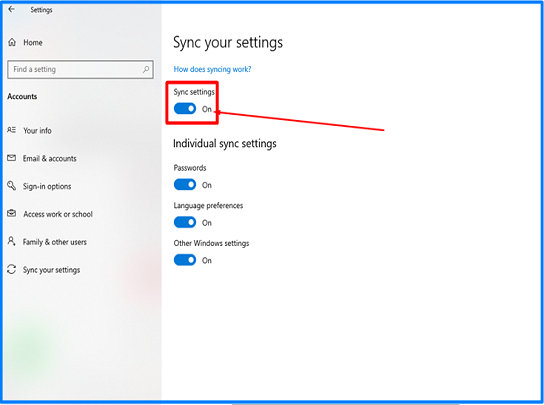 c. Turn On your metered connection
You can turn on your metered connection so that your Windows will be informed that you don't want applications to download automatically & you don't want huge updates.
To turn on metered connection, you have to follow these steps:-
Click on "Settings" by going to "Start".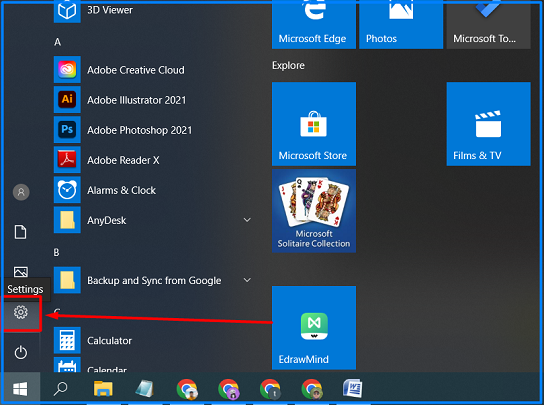 Now, click on "Network & Internet".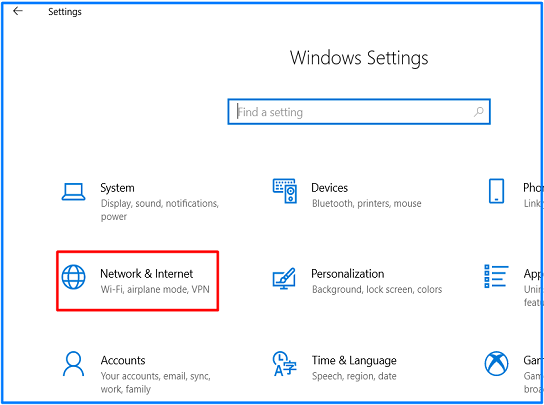 Click on Wi-Fi > Change advanced sharing options.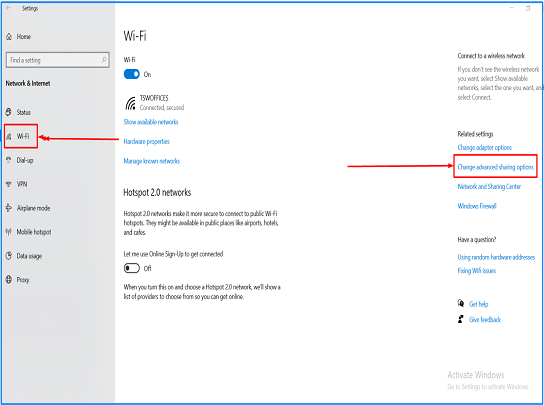 You will be redirected to another page where you can turn the metered connection on.
Conclusion
So, now you know that why laptop consume more data. Always remember that background running applications is a major cause that leads to your laptop consuming more data, so always turn off those applications which are unused or not necessary.
So, you can resolve the issue by performing the steps given for how to stop a laptop using so much data.
Do you want to test your laptop battery with multimeter but don't know how to test it? Then, refer this article to know how you can check your laptop battery with a multimeter.