Are Your Children Studying on the BYJU'S App in Mobile Phones? Well, it is not good for your children to spend hours in front of a mobile. But, don't worry! You can now download BYJU'S App for laptops. In this article, we will tell you how to download Byju's app on your laptop. 
BYJU'S is a great learning platform for your children and almost every parent has enrolled their child on BYJU'S. But many children are studying through their mobile phones and it is not good for them to spend a lot of hours in front of a mobile phone screen. 
That is why we have written this article so that you can download Byju's on your laptop and your children can study comfortably on a big screen.
What is the use of BYJU's app?
BYJU'S is one of the best edtech platforms in the world right now.
After acquiring White Hat Jr., a company that focuses on teaching coding to kids, BYJU'S has expanded the offering of its learning app.
In this article, we will learn you how to download BYJU'S app on Laptop or pc that will improve your user experience & study time. 
Why BYJU'S is the Best Way to Learn Online on Laptop
The best part about it is that your kids can access it from anywhere, anytime, when they are ready to start learning. 
Besides, BYJU'S is more affordable in the long-run than one-to-one tuitions (considering travel costs and current inflation rate). BYJU'S aims to keep the teaching process fun to ensure your child is engaged throughout the session and retains the knowledge for a long. 
If you compare other EdTech platforms with BYJU'S, then let me tell you, BYJU'S App has a rating of 4.6 (out of 5) in the Google Play Store. Vedantu has 4.2, Toppr has 4, and Simplilearn has 4.2.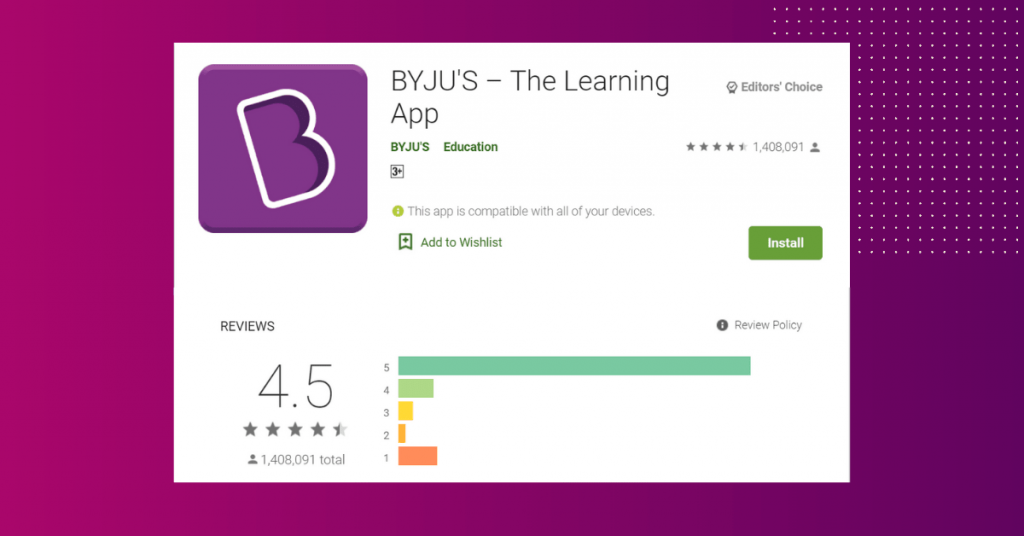 Now that you know BYJU'S is better than the rest of the edtech companies, let's look at why you should be using it in your laptop and not smartphone.
The first and foremost reason is that laptops have a larger screen, meaning less stress on your child's eyes. Remember, the classes last for at least an hour (most of them last more than two hours). You would not want to strain your kids' eyes for so long on a small screen. 
Another reason is that it gets your phone blocked for hours. What if you want to make an urgent call to someone? 
You might say I will buy a new phone for my kid to study, but is it worth it? 
Are you sure your kid won't do anything except studies on the new phone? 
No, right? 
This makes it imperative to use BYJU'S on a laptop. 
Let's learn How to Download BYJU'S App on Laptop or PC
For those who are trying to install their favorite app on PC, an android emulator can turn out to be a great help for you. The official website of BYJU'S doesn't have an option available for PC, but the emulators available on the internet can help you install it on your laptop window 10. Here's how:
Method:1 – Use Bluestacks (an Android Emulator)
BlueStacks is one of the most popular emulators. It can help run Android applications on both Windows and Mac OS. Here's how you can use BlueStacks to download BYJU'S on your pc.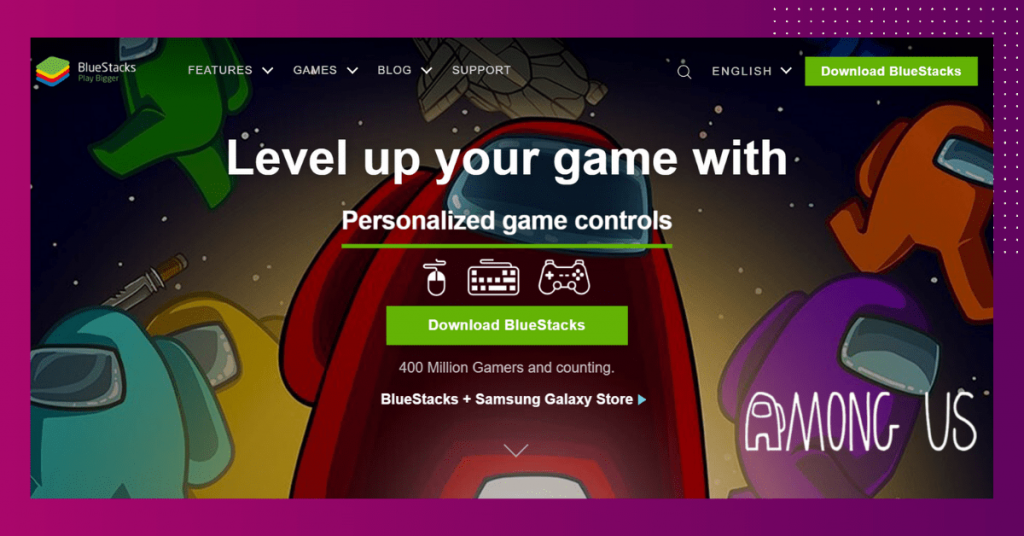 Step 1: Download BlueStacks software from its official website.
Step 2: After completing the download process, install it on your laptop. 
Step 3: Once after installing, open Google Play Store from it and download BYJU'S
You can even download the BYJU'S APK file (via Google) and install it using the BlueStack Android Emulator.
To start using the BYJU'S app, double click on it.
How to Download Byju''s App in Laptop Without Bluestack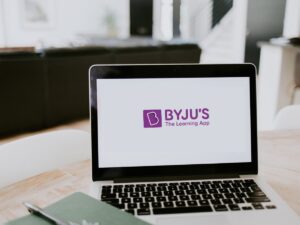 Source: customercarecontacts.com
Byju's is an educational application that provides a wide range of courses for students of different age groups. But, one drawback of Byju's app is that it can only be installed on Mobile devices. 
The good news is that now, you can download Byju's for laptops as well. And Bluestacks help you in doing that but let us tell you that you can also download it without Bluestacks. 
So, let's know how to download Byju's App on Laptop without Bluestack. 
Download the Byju's APK file
If you want to install Byju's in your laptop, then you have to download the Byju's APK file from a source that is reliable. You can download it from the authoritative website of Byju's or from other reliable and trusted sources.
You Need to Install an Android Emulator
Byju's is an Android application which can only be downloaded on Android devices. But an Android Emulator can help you to install this application on your laptop. There are many Android Emulators available online, but I would advise you to use the NoxPlayer. 
Install NoxPlayer and Run the Emulator
You have to install the NoxPlayer from Google and then once its APK file is downloaded, you have to run the setup to install it. Once it is installed, open the emulator. 
Drag and Drop Byju's APK File in the Emulator
You have to now install the Byju's APK file and drag and drop the file into the NoxPlayer window so that you can download it through NoxPlayer smoothly. 
Your Application Is Installed
Once you have begun installing, it will automatically install on your laptop. You just have to wait now to finish installing the application. 
Also Read:  Top 3 Ways to Find Wi-fi Passwords
How to Download Byju's App in Laptop Windows 11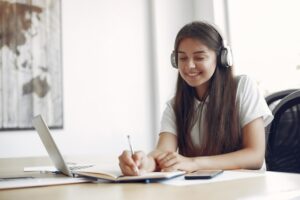 Source: d20x1nptavktw0.cloudfront.net
Are you a Windows 11 User? Want to download Byju's app on your laptop? Let's see the steps given below to download Byju's app in Laptop Windows 11. 
Launch the Microsoft Store:

You have to launch the Microsoft Store in your laptop by clicking the Start icon in the bottom left corner of your laptop.
Search for the Byju's app in Microsoft Store:

Open the microsoft store and in the search tab, type "Byju's" and hit the Enter button.
Choose the Byju's App:

You will see the Byju's app in the search results, you have to open it. 
Install the Application:

Once you click on Byju's, you will see the Install button, you have to click "Install" to download the application on your laptop. 
Open the Application:

Once the application is installed, click on the "Launch" button to open the Byju's app in your laptop. 
You have to Log In to Use the Application:

You have to log in to the Byju's application, if you don't have an account, then you have to create it using your Email or Phone Number to use it. 
How to download BYJU'S for Mac?
Method: – Use Nox App Player
Though you can use BlueStacks emulator to download and run BYJU'S on your Mac, here's one more software that can help you do so. It is referred to as Nox App Player. You can download the apk file of BYJU'S for free using the Nox App Player. Or you can follow the below process: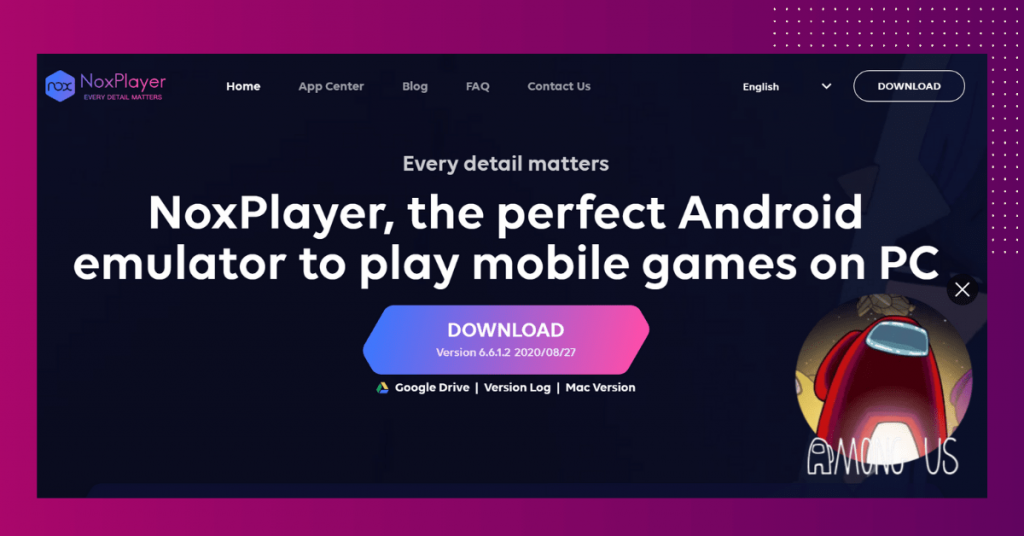 1: Install Nox App Player on your Mac
2: You have to now open the Google play store and search for the BYJU'S app.
3: Click on the install button. 
Your BYJU'S app is installed on your Mac. And, your kid is ready to learn. 
Also Read: How to Disable laptop keyboard
Conclusion
BYJU'S is one of the best learning apps. 
Are you ready to give your child the best learning experience?
Download BYJU'S on your pc using the steps mentioned above and get the learning going.