The arrival of HDMI, that's, High-definition multimedia interface, has been revolutionary since 2003-04.
It has changed the way users like gamers, students, teachers, family, and friends watch and consume media in different formats. That's being audio, video, visuals, or a mix of either.
In fact, by 2015, around 4 billion HDMI-friendly gadgets were already sold in the market.
An HDMI output is mostly visible and available on the laptops, be it for any consumption purpose. It allows the general user to use other systems like PC monitors or TV screens as a source of their entertainment originally played on the laptop.
Whereas, with an HDMI input, your laptops can receive video or audio or both signals. But usually, this case is rare and not found in many laptops.
That's because mostly the input of the laptop screen is connected to its chipset. In other words, it's not extensively visible in widely available laptops online.
However, that does not mean the same for your laptop.
So, if you follow this guide properly, by the end of it, you will have the answers to questions like "how do I know if my laptop has HDMI input port or not."
Check the detailed steps below for more information.
Know And Check Does My Laptop have HDMI input
Below is the screenshot of a laptop with a few ports at the left side of its case. The finger pointing to the port is the HDMI port found in most laptops.
If you're wondering does my laptop have HDMI input port or not, this is your first step to check.
You must know what an HDMI port looks like.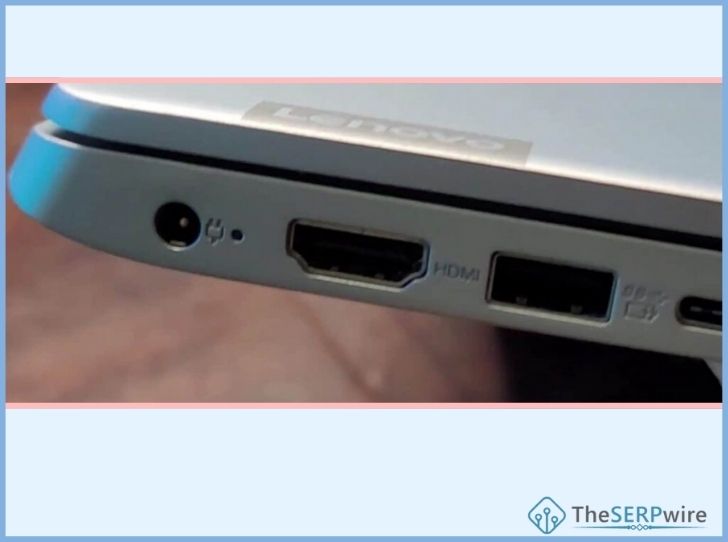 And just like in the image above, you would easily recognize any HDMI port on your laptop. It will always be labeled too.
Other ports besides the HDMI are two different types of USB and Jack ports to plug in the earphones or headphones. The one on the extreme left is the power port for plugging in the charger of your laptop. Well, that's pretty obvious.
Check Does My Laptop Have HDMI Input Query By Reading Product Specification
The basic step to check your laptop's HDMI input port is to read its specifications. It will be mentioned in the product features in the manual guide. Or read about them online on the manufacturer or retailer website.
This step also clarifies your basic doubts about "does my laptop support HDMI input or not" queries.
You have to go to the retailer/manufacturer site. Then look for the product (your laptop) page.
Find sections like the ones mentioned below in the image:
That's the case when you're browsing on e-commerce biggies like Amazon, eBay, Snapdeal, Flipkart, or more.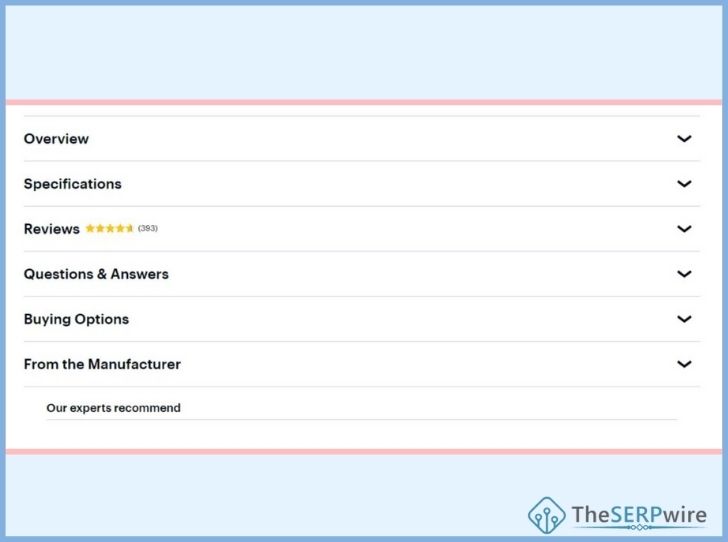 In the image above, you can see "Specifications."
Click that option or click the arrow beside it to expand the option.
Then find "Ports" option mentioned when you expand the "Specifications" menu.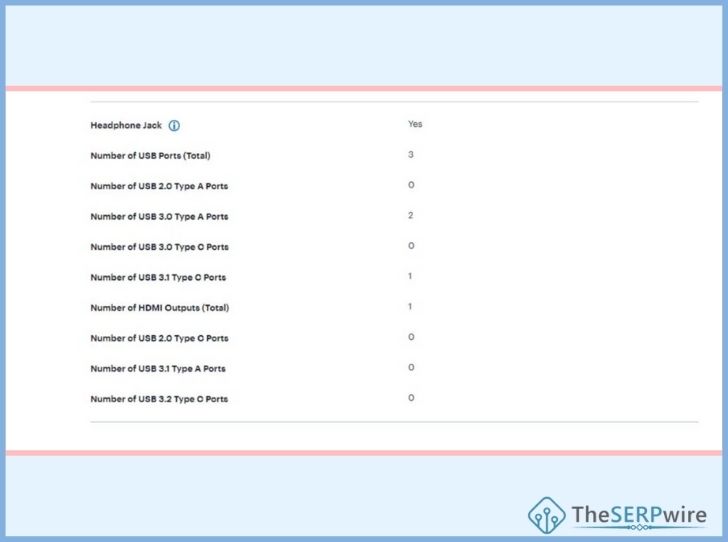 You can see that the above image lists HDMI output port: 1.
But there is no mention of an HDMI input port in the same image. So, it means this is not a laptop with HDMI input port.
Other Different Types Of HDMI Port
Besides knowing the basic structure of the HDMI port (output), know the other types as well. This way, you won't be confused when researching the "does my laptop have an HDMI input" topic.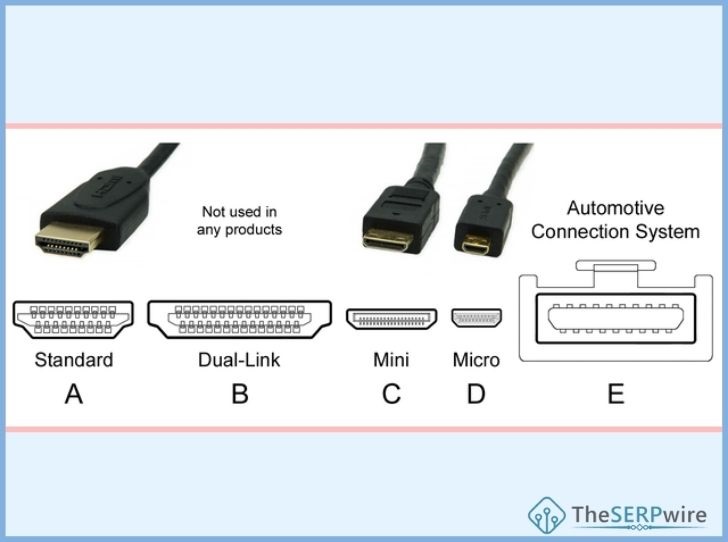 The above image has a crisp illustration of different modes and forms of HDMI ports. Know that most of the laptops without customization come with a Standard A HDMI output port.
Whereas, you will see Mini C and Micro D ports on digital and electronic devices like new-age cameras or recorders.
How Does The HDMI Input Port Look Like?
Most HDMI ports that we find online are HDMI output ports which we have shown above. But one of the examples of HDMI input ports is shown below using the external source.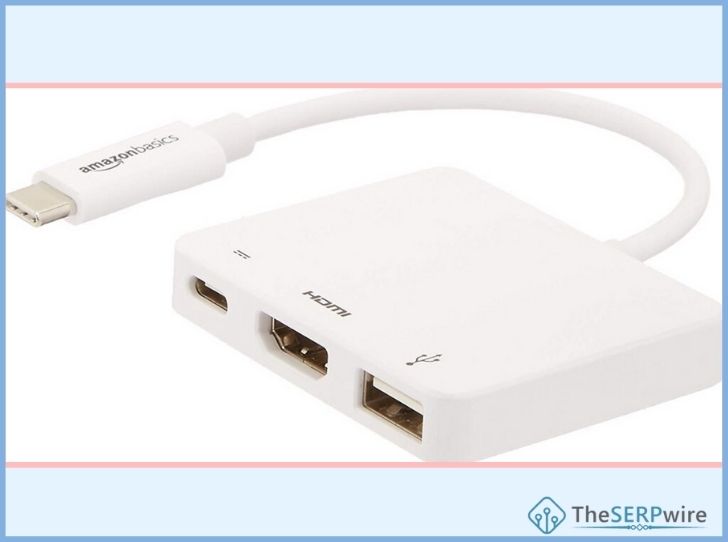 Now, this image is of an adaptor. But in this image, you see an HDMI port. This port is quite different from the ones we have shown above. You can see that this HDMI input port needs an insert of a plug.
Generally, you won't find such HDMI input ports in your existing laptops.
But that doesn't mean your laptop cannot have the HDMI input.
Ways To Get HDMI Input For Your Laptop
There are extensive ways to adjust your laptop to have an HDMI port.
Get an external adapter:
One of the famous ways is using an adapter for your laptop. The image you see above this point is of an adapter we found online.
It's an image of a multi-purpose adapter. You can connect USB and Bluetooth devices too with this adapter. But there are only three ports in this adapter.
You can connect the tail of this adaptor to the USB port of your laptop.
Why is that?
This step makes the adapter an external device for your laptop. Just like how you attach the external hard drive to your laptop when the internal hard drive isn't enough or working properly.
After that, you can connect other devices like another laptop, PC, or gaming device with your laptop using the HDMI cable.
Note:
However, ensure that the secondary device you're connecting your laptop with must have an HDMI output port. Otherwise, there's no point in connecting two devices.
Obviously, if one device is behaving like an input, the other has to be the output. Without these two ports, your connection will not be successful.
Get a capture card:
Capture cards are heaven for gamers who don't want to extensively customize their laptops. There are online capture card ranges available from $16 to $200/above.
So, it's on the gamer to check the specifications of the capture card online before purchasing it.
This external device can be connected to your mundane laptop with regular uses. But it has both HDMI ports: input and output.
So, you can manipulate any two electronic devices to either receive or send out video and audio signals.
However, each capture card would have its limitations and advantages. And this is a better option when you are fighting to find the answer to a question like "how to tell if your laptop has HDMI input?"
Ask the manufacturer for any customization:
This step might be very costly if you already have a laptop. Often, customizing the laptops after buying the product gets difficult. But you get in touch with the manufacturer to get all the details they have on adding an HDMI input port to your existing laptop.
If your laptop performance get down due to plugged in, read this guide to make it fixed.
Must your laptop have an HDMI input always?
While checking does my laptop support HDMI input, note that it's not necessary. And most of the time, converting bigger video from computer screens to smaller laptop screens is not a happy experience. That's because regular laptops don't have the software like RAM and processing speed to capture the video or gaming sessions at large scale.
That's why regular laptops often don't promise an HDMI input port.
But when you are rooting for a gaming laptop, either fully customize it or go for the one which already has it.
Which brands to go when you want your Laptops to have HDMI input port?
Brands like Lenovo, HP, Acer, and Dell can have a great range of gaming and heavy-duty laptops with HDMI input ports. Check the list of their laptops that match your specification needs.
Compare their prices and other features properly.
And then check if you have the budget to buy these laptops. And if you do, you can also ask the manufacturer or retailer in advance about further customizations. Most often, if you wish to customize the laptop further for a better HDMI input facility, options are available at the time of final purchase.
Note:
So, when wondering how do I know if my laptop has HDMI input port, always follow all the above steps. One or the other way, these steps are always useful.
Out of all the steps discussed above, some are what works when you already have a laptop.
But when you are making a decision to buy a laptop with an HDMI input, the last point above is most suitable.
Also Read: How to Fix laptop Internet Connection Issue
Verdict:
A laptop does not necessarily have an HDMI input port. This is generally an odd feature in usual laptops. Either you get an external device like an adapter, capture card, or get the laptop customized. But often, the customization is always when you are about to buy the laptop. However, if you only want to check if your laptop supports an HDMI input port, the guide has pictorial examples mentioned above.